Aluminum Slats
Curved aluminum slats are flexible, durable, and weather resistant.  Braided high-strength, shrink-resistant, reinforced 100% Kevlar lift ladders are threaded through double-omega punched holes in the slats to provide stable slat alignment and smooth operation.
The slats are powder coated to Qualicoat standards and come in a variety of common standard colours (custom RAL colour system colours can be requested subject to minimum order quantities):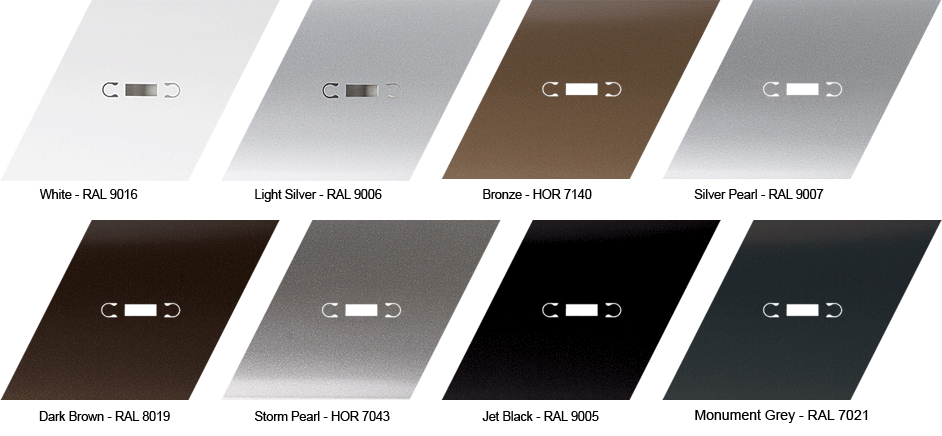 Perforated Slats
Tiny circular holes can be punched into the slats to allow a diffuse amount of light to pass through to further enhance ambient natural light conditions and provide a partial view while still maintaining a high level of protection from solar heat gain and harmful UV radiation.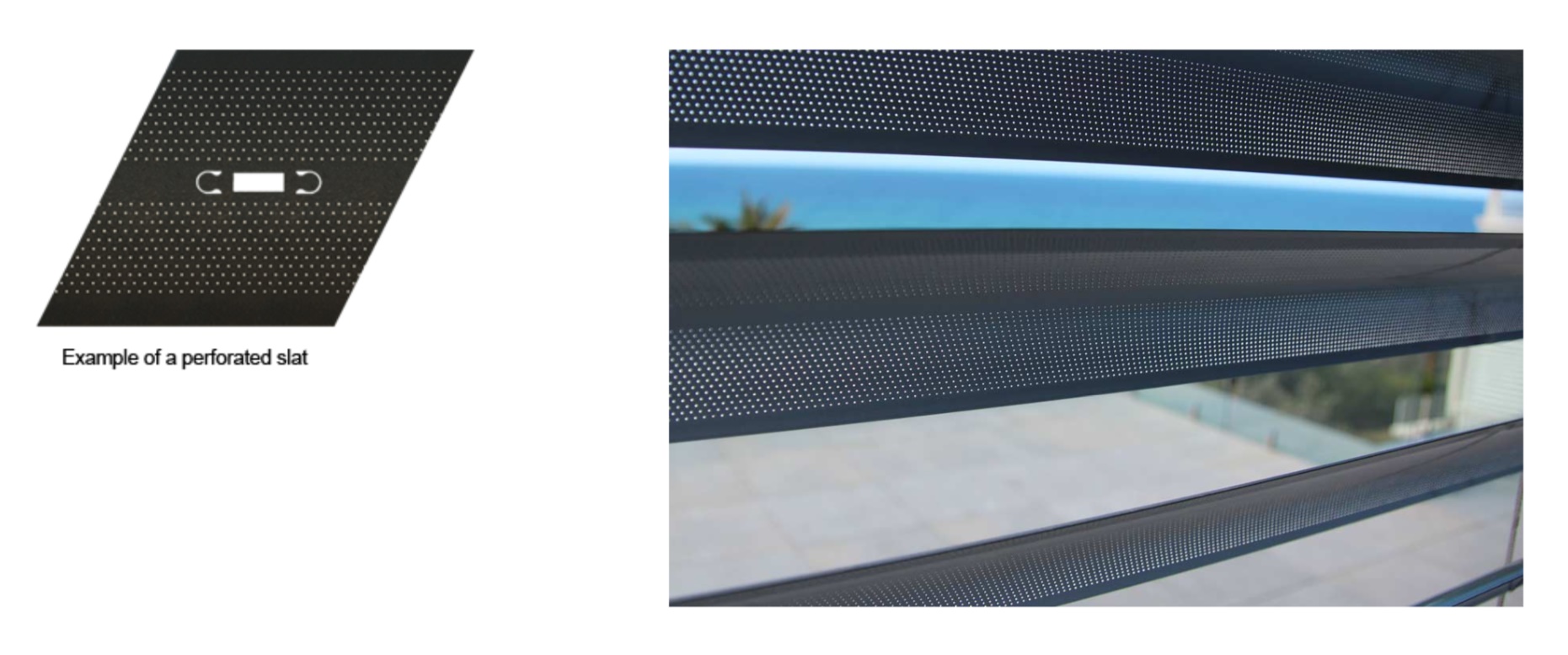 Slat Width
Larger slats result in a lower number of slats needed per window and a wider viewing area between slats.

Complete Venetian Blind System
Once all the physical and aesthetic details have been determined, systems with all required components can be shipped ready-to-install.