Embedia's Solarai Control Panel software suite is tailored to meet the specific needs of each individual project. This software enables facility managers and individual users alike to monitor, override, and adjust some of the parameters of the automatic operation of their Solarai shading control system.
System Overrides
Individual or groups of shades can be overridden and moved to user specified positions, allowing authorized users priority-based control of their respective shades or the entire control network.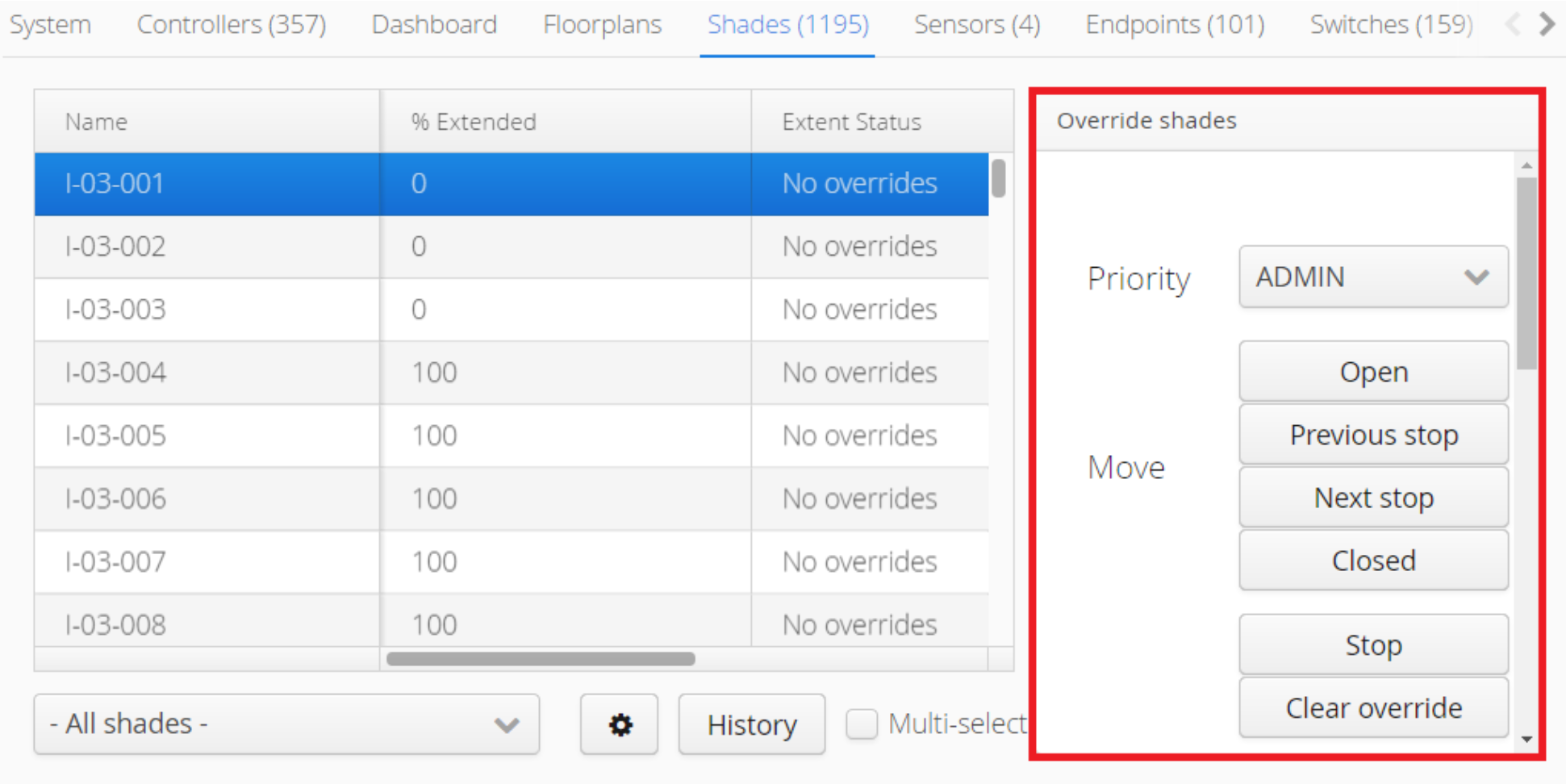 Monitoring
Current shade positions and real time sensor readings give users a current status snapshot of the shading system.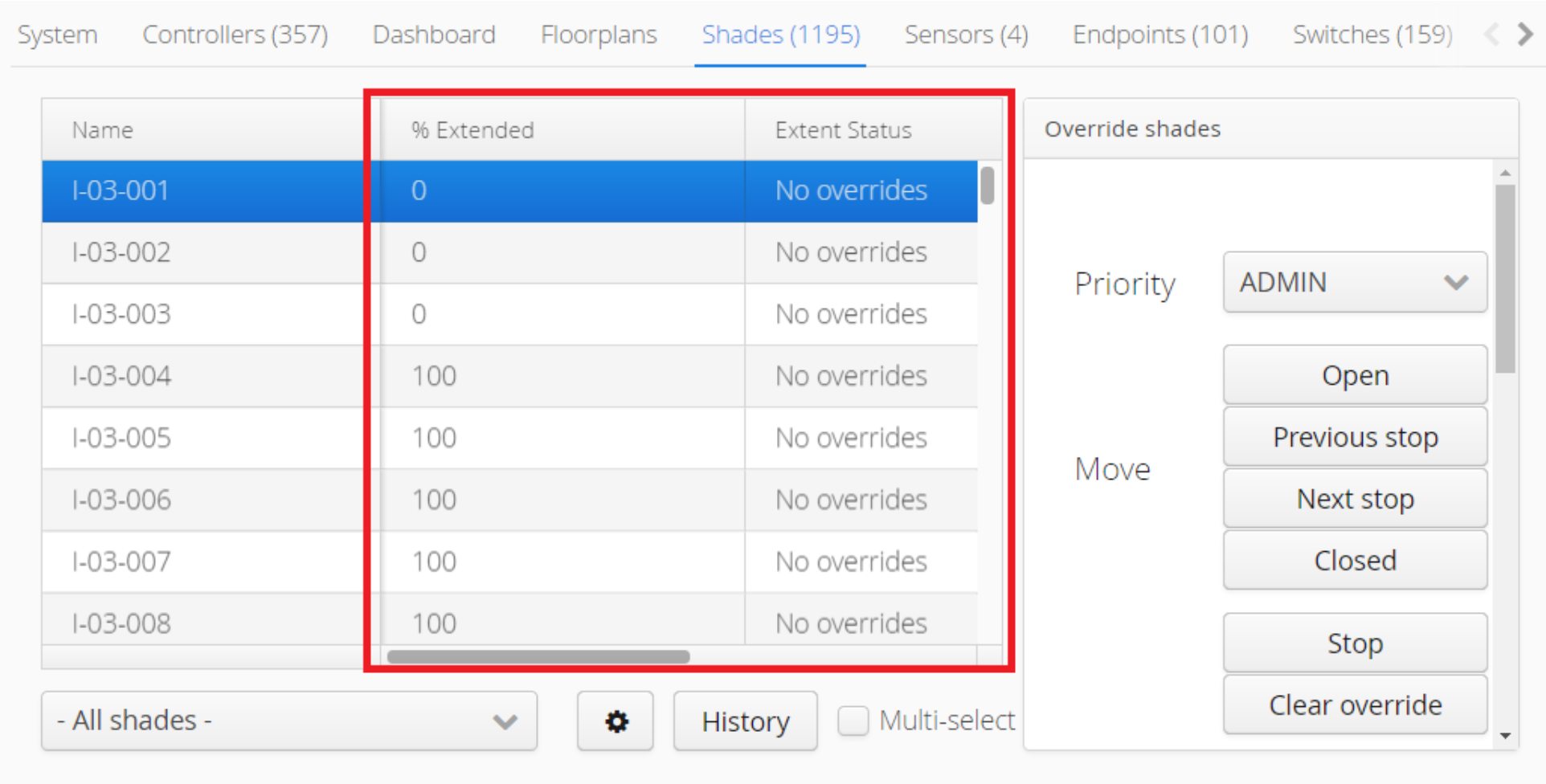 Logging
The supplied software stores shade movement, sensor readings, and system inputs allowing users a full history of shade actions and sensor readings.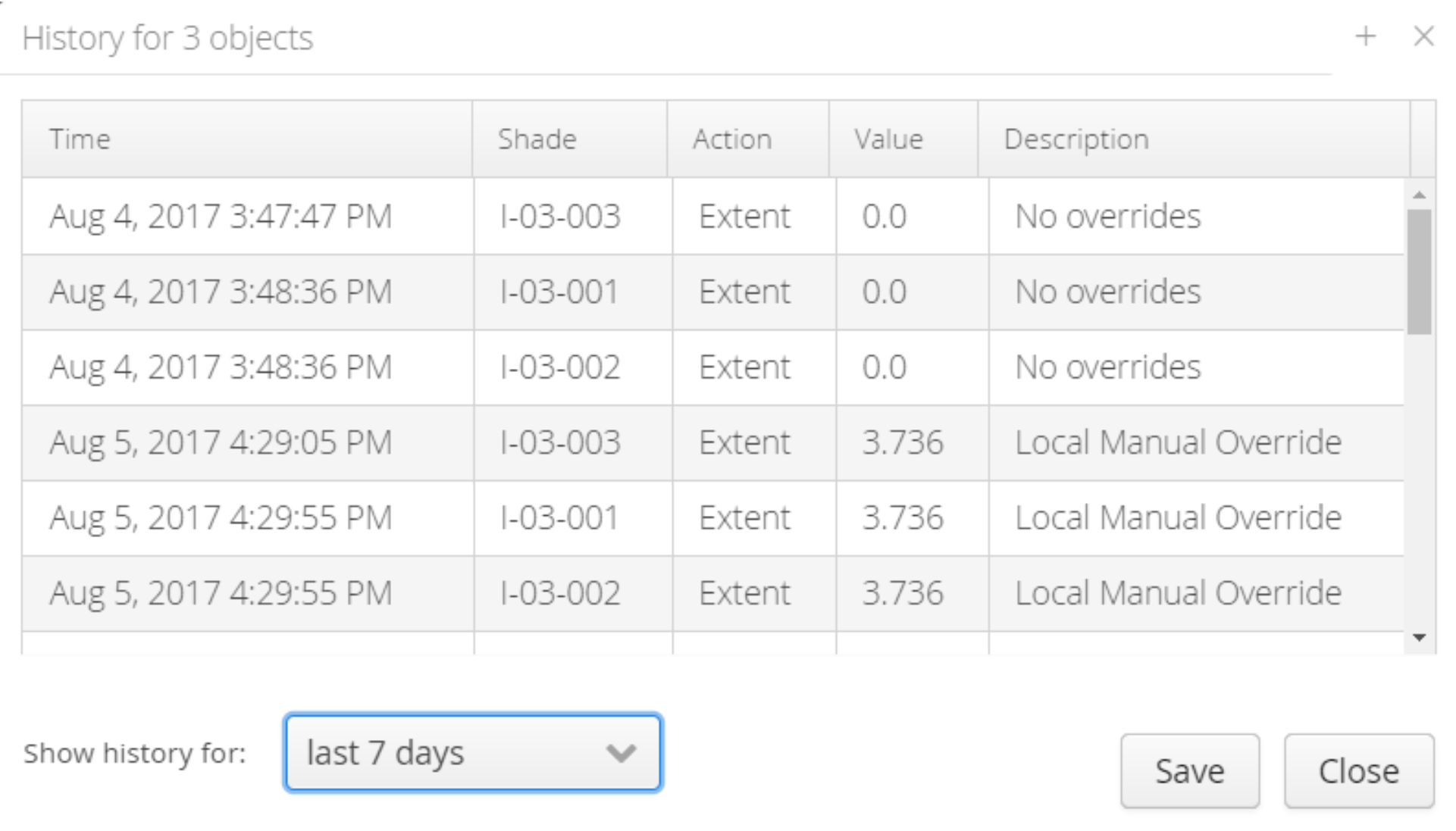 Scheduling
Custom hourly, daily, weekly, or monthly schedules can be created allowing individual or groups of shades to perform set actions at specified times. Shading Schedules can be recurring or a one time event.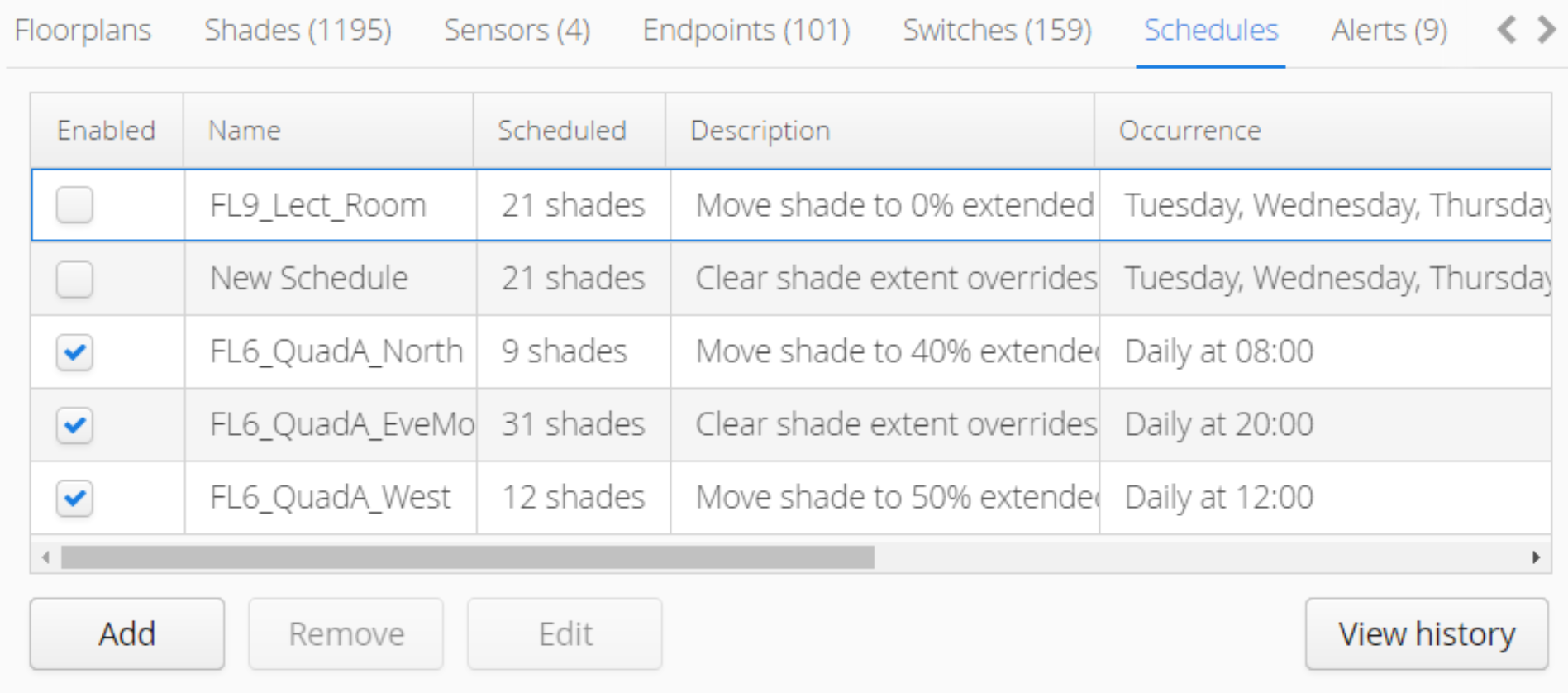 System Parameters
The user has access to adjust system parameters to fine tune the control system to meet the changing needs of the building's occupants.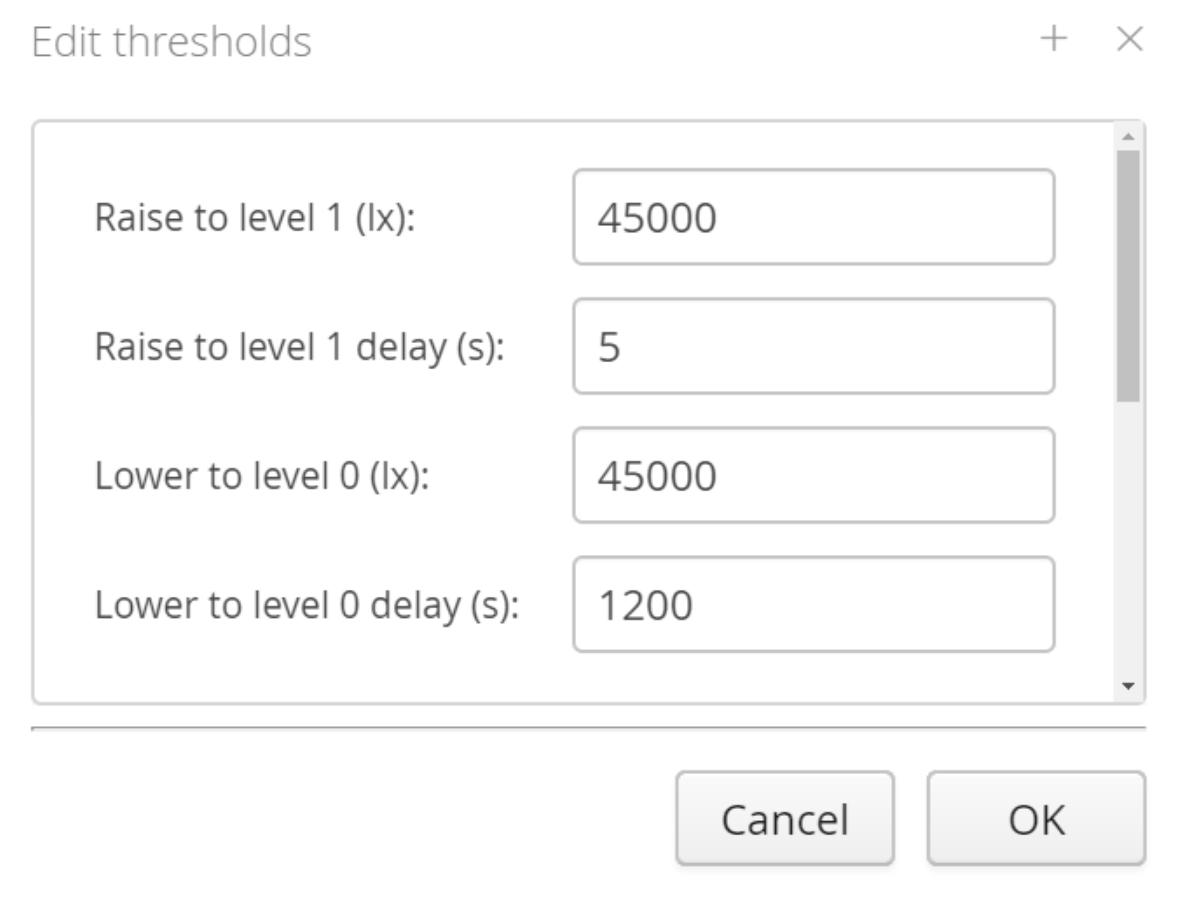 Visual Interaction
Optional project-specific floor plans allow users to select shades within the building to override individual or groups of shades as well as receive feedback on current shade positions.
Dashboard views are also available providing facility managers with an overview of the entire system at a glance.